Top 10 Best Vinyl Cutters – Reviews and Comparison Guide 2022
Confused about which vinyl cutting machine to buy?
Many other folks out there are struggling to choose the best vinyl cutting machine that meets all their needs and expectations.
This is chiefly because countless manufacturers are introducing their own versions of vinyl cutters into the market— all bearing the "best" vinyl cutters label.
In the following post, we'll take you through an expert A-Z vinyl cutter buying guide that teaches you how to buy the perfect vinyl cutter for your business or home use.
Best Vinyl Cutting Machines for Beginners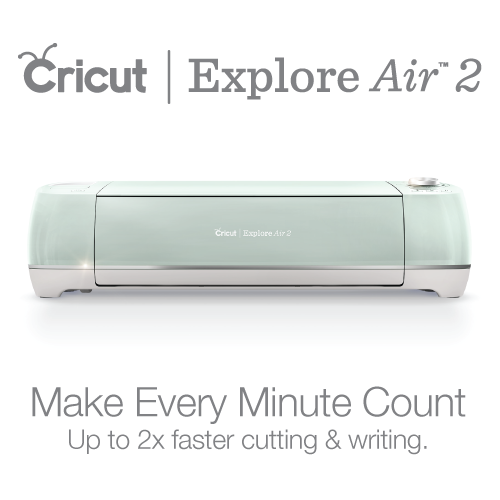 As a beginner, your journey to finding the perfect vinyl cutting machine should focus on a device with proven performance in addition to long-term durability and decent cutting speed.
Of course, other factors will aid you in your research of vinyl cutters.
Purpose of a Vinyl Cutter
We can group the vinyl cutters into two main categories— personal and commercial models.
If you plan to handle complex designs and signs in large numbers, then you should look for a commercial model.
For a hobbyist or at-home use, you'll need a personalized machine. This model usually comes in a portable size, is quieter, and handles the smaller jobs easily.
The fact they're also affordable and easy to use makes them ideal for beginners.
Cutting Width
You'll also note that the best vinyl cutting machines come with different cutting depths and vary in size.
The manufacturers state that this depends on the machine blade as well as the pressure it can apply. The maximum cutting depth for most models is around 2mm.
We recommend you to go for a machine with the maximum cutting depth. This will ensure you'll have an easy time cutting thick leather and papers.
Driver Motor: Servo or Stepper?
Different models also operate on different motors, with the two main options being the servo and mechanical motor.
The digital servo has shown to work smoothly and provide more precise movements of the cutting head and drive motor (improving the overall machine accuracy).
Because the mechanical stepper is driven by physical gears, it tends to be noisy during operation. It also has limited accuracy when used to cut small images.
We recommend you to go for the servo motor where possible.
Material Compatibility
This is something most beginners tend to ignore when shopping for a vinyl cutter.
However, this is an important consideration given that you'll be able to have your design on all the materials you wish.
Check what type of materials and fabric the machine you wish to buy can cut, apart from vinyl. Look for a vinyl cutter that claims to cut a plethora of materials.
Check the previous user reviews on whether it cuts through most of the materials it claims.
Ease of Use
Make sure the machine you plan to invest in comes with a less complex operation mechanism and is easy to use to make precision cuts. Remember to read other reviews about ease of use.
Check how easy it is to do simple tasks like replacing the cartridges with pens for printing and loading paper into the machine.
It's also advisable to confirm that the machine you want to buy works with the most common types of paper for art such as vinyl, magnet paper, leather, and adhesive paper.
Some machines even come with integrated software that makes your work much easier and can create more custom designs. They also present you with a library of free designs that you can use for quick projects or as a beginner.
Other factors that contribute to the ease of use of a cutting machine include automatic settings and wireless capability.
Warranty
Vinyl cutting machines often malfunction. This is a fact that most experienced users will agree on.
As such, getting a model that comes with a user warranty is also an important consideration.
Other than assuring you the quality of the machine, a warranty acts as your safety net. This means you'll know what to do in case your machine stops working, like asking for a replacement or even having the owner experts solve the issue.
Cost
Regardless of how simple or advanced a vinyl cutter you're looking for, it must fall within your budget.
As with all the other products out there, these machines tend to vary in terms of price. The models that come with a higher cost tend to have a higher quality.
But don't let that discourage you. It's still possible to find a good quality cutter that matches your personal needs and interests at a friendlier cost.
You just need to be smart in your research.
Our 10 Best Vinyl Cutter Picks:
1. USCutter Vinyl Cutter MH 34in BUNDLE
Our reviews start with the USCutter Vinyl Cutter MH 34in BUNDLE. This machine is regarded as one of the most versatile tools ever made. It comes with vinyl cutter PNC1000 drivers which enable it to work with VinylMaster Cut as well as all the other popular software, such as Cuts Alot, SignBlaser, Flexi, and SignCut Productivity Pro.
Not only that, but this cutter also features two fully adjustable pinch-rollers that allow you to cut a wide range of materials.
The extremely easy-to-use machine is great for hobbyists as well as small businesses looking for the best value plotter available. It can easily handle all your simple projects. And it doesn't require you to have any prior experience before operating it.
With a maximum of approxmiately 31-inch cutting width and 8 feet maximum cutting width, you can rest assured that it'll handle nearly all your jobs.
Additional useful items included in this package include transfer tape, vinyl rolls, magnetic blanks, squeegee, knife, and chart for an easy start. Above all, it presents you with lifetime phone support, so you'll always know what to do when your machine malfunctions.
Highlighted Features:
34″ MH cutter with VinylMaster Cut
Superior ball-bearing dual roller system
Roland compatible blade
Vinyl rollers, transfer tape, squeegee, magnetic blanks, and a knife
Phone support
2. Cricut Explore Air 2 Vinyl Cutter Machine
We recommend anyone looking for a personal vinyl cutter to buy this Cricut Explore Air 2 Machine. It comes specially designed to help you handle all your personal projects with the ultimate speed and precision.
Probably the coolest part about this machine is the fact that it allows you to upload your own designs for free. Alternatively, you can choose from multiple (up to 3000 pre-made) projects if you don't have your own images or only have a limited supply. Still, you can come up with your own designs and upload them via computer or smartphone.
Something else that makes this machine a favorite for all hobbyists is that it allows you to create your projects on over 100 different materials—ranging from the thinnest vellum to the thickest leather materials.
Because this machine comes with a double tool holder, you'll enjoy up to twice  the cutting and writing speed compared to the other models.
Highlighted Features:
Perfect personal DIY cutting machine
Vast library of pre made designs
Cuts over 100 materials
Embedded Bluetooth, wireless cutting
German carbide premium blade
Smart set dial ensures easy material settings
3. Silhouette Cameo Electronic Vinyl Cutting Machine Starter Kit Bundle
Start your project out of the box with the Silhouette Cameo II vinyl starter kit.
The ability to start your printing project out of the box is bliss for many DIY makers. It's very easy to learn and use.
If you have a little bit of design knowledge and add some creativity to it, you're good to go.
This Cameo comes with a starter kit, vouchers for downloading designs on Silhouette's site, and one-month free membership to their download store. It's a plug-and-play machine, just like your printer. The vinyl cutter can cut material up to 10-feet wide and 12-inches long.
Replace the blade with a pen and this machine will sketch your design instead of cutting. It comes with a vinyl trimmer blade, 51 exclusive cuttable designs, a black cutting blade, a cutting mat, premium transfer paper, and much more. It's too good of a deal to miss out on.
Highlighted Features:
The Cameo II starter kit comes prepped with everything you need to get going.
Easy to learn and use even if you have little or no designing knowledge.
Compatible software that supports both Mac & Windows.
Vinyl cutting blades are replaceable.
4. Brother CM350 ScanNCut 2 Home & Hobby Vinyl Cutter Machine
Brother CM350 ScanNCut 2 Home & Hobby Cutting Machine also competes for the top position with other high-quality vinyl cutters on the market today.
The number one thing that drew our attention to this model is built-in 300 DPI scanner, which allows you to easily create your own cut files. In other words, you can scan just anything including cherished family photos, handmade drawings, home décor, etc., and use them to come up with custom-cut shapes and outlines that fit your specific project.
We also loved the fact this machine comes designed as a stand-alone model. But it also gives you the option of connecting it wirelessly to your PC.
Other great features in this Brother machine include a super-large LCD touchscreen display, 600 plus built-in designs, and the ability to design SVG data files.
Highlighted Features:
4.85″ LCD touchscreen display
300 DPI Built-in Scanner
PC connectivity; wireless network display
600 plus designs and 7 integrated fonts
Enjoy using ScanNCutCanvas cloud
Based web app-user guide PDF
5. Silhouette Curio Vinyl Cutting Tool
For those working on a tight budget, Silhouette Curio Cutting Tool might be an excellent option for you. As one of the latest releases from Silhouette, this model presents you with new features and functions, including the ability to support up to three embossing styles, namely Score & Emboss, Print & Emboss, and Path Emboss.
With this Curio, you'll enjoy cutting materials of different thicknesses hassle-freely. This is because it comes with a new deep-cut blade which cuts materials as thick as 2mm. Also, this machine boasts of a 5mm clearance that enhances neat and smooth feeding and cutting of materials f different thicknesses.
Amazingly, this machine comes integrated with the powerful & reputable Silhouette Studio software as well as Silhouette Design Store. This opens you to a whole new world of endless possibilities ideas that you can use to come up with truly stunning artworks.
If you're a beginner looking for an affordable vinyl cutter with most of top-end features and functions, be sure to order this Silhouette Curio Cutting Tool today.
Highlighted Features:
Can cut up to 2mm thick materials
Ability to cut a wide range of materials
5mm clearance for neat, smooth cuts
Lets you emboss in three different styles
Comes with the popular Silhouette studio software
6. USCutter 28-inch Vinyl Cutter Value Sign Making Bundle
USCutter 28-inch Vinyl Cutter Value Sign Making Bundle is doubtlessly the best value cutter that any beginner can find on the market today. Like the 34" model from USCutter we reviewed above, it also comes as a complete bundle (with a knife, squeegee, tape rolls, vinyl rolls, magnetic blanks) to give you an easy start.
Another feature it shares with the previous model involves the 2 fully adjustable pinch rollers that facilitate easy and precise cutting of a wide range of materials.
Its compatibility with the Roland blade holder also makes it a popular choice for many folks. This feature means that you can use it with the most economic blades available on the market today.
Above all, the machine comes with an advanced ball-bearing roller system. This unique system helps you save time by letting you place the materials you wish to cut on the rollers for smooth and quiet cutting.
Highlighted Features:
28" vinyl cutting machine
Beginner's value bundle
Two fully adjustable pinch rollers for cutting a wide range of materials
Roland blade holder compatible
Package includes: knife, squeegee, tape rolls, vinyl rolls, and magnetic blanks
Phone support
7. Silhouette Cameo 3 Machine Bundle Vinyl Starter Bundle
Silhouette Cameo 3 machine presents you with a list of exclusive features at an affordable cost, making it another top option for you.
You can easily plug this machine into your Mac or PC using a simple USB cable for easy, convenient USB storage of your work. The Silhouette Cameo 3 also gives you the option of using the built-in Bluetooth to connect your machine to your Windows or Mac computer.
Similar to the other Silhouette models, this machine cuts a broad range of machines with a width of up to 12 inches and a length of up to 10 feet long.
Interestingly, you can easily replace the cameo with a sketching pen and have fun sketching your designs as opposed to just cutting it.
Probably the best part about this machine is the many additional items it comes with, without increasing its cost. These items include a complete Silhouette toolkit, five Oracal 651 vinyl sheets, three sheets of Oracal transfer paper, and even a 12″ Cameo PixScan mat.
Highlighted Features:
built-in Bluetooth for wireless connectivity
Easy-view LCD touchscreen display
PixScan compatible
dual carriage let's do two things simultaneously
can cut materials of up to 2mm thickness
additional accessories included in the package
8. Silhouette Cameo 3-4T Wireless Cutting Machine
The Silhouette Cameo 3-4T Wireless Cutting Machine is the ONLY model from Silhouette that presents you with the self-adjusting autoblade. This means you'll never have to adjust your cutting blade again as the machine will do it for you. In addition to this, it features a deep-cut blade that can smoothly cut materials of different thicknesses.
It also comes with the dual carriage feature, meaning it can perform up to 2 different functions simultaneously.
Something else that puts this machine on the map is its mat-less cutting capability. That is, it can cut materials without necessarily using the cutting mat. And that allows you to cut materials as long as 10 feet, something most cutters on the market cannot do.
Like the previously discussed model, this Silhouette Cameo 3 3-4T also comes with a built-in Bluetooth function which facilitates wireless cutting capability.
Like all the other models from the safe manufacturer, this fantastic vinyl cutter also presents you with the powerful Silhouette Studio design software, multiple (up to 100) pre-made digital designs, and it's 100% compatible with Pixscan and Print and Cut technology.
Highlighted Features:
Cuts a wide variety of materials
Utilizes the powerful Silhouette Studio design software
Features dual carriage for multi-use-
Works with Print & Cut and PixScan technology-self
Adjusting AutoBlade
9. USCutter 28-inch Vinyl Cutter Plotter with Stand
Another USCutter machine shows up on the 8th spot of our top-rated vinyl cutting machines. Unlike its cousins, this 28-inch Vinyl Cutter Plotter comes with the new Sure Cuts a Lot Professional—an easy to use Design and Cut software— for smooth, precise cutting experience.
It is also a straightforward machine that we recommend to all beginners as well as professionals. Like the other USCutters, it comes with two fully adjustable pinch rollers that enable you to cut a wide range of materials without any issues.
The machine also offers you up to three connectivity options to pick from—  serial, USB, and parallel.
It also comes equipped with Roland compatible blade holder, which gives you the chance to use the most economical blades on the market and save some cash.
Thanks to the dual roller media roller system, you don't have to put your roller through the material you wish to cut. Instead, you place it on top of this unique roller system. Clearly, this is a pretty flexible feature that will save you a lot of time.
Don't forget that this machine also comes with a pen adapter that allows you to use it for plotting as well, and not just cutting, making it even more fun to use.
Highlighted Features:
Sure Cuts A Lot Pro design & cut software
Multi-function carriage
Two fully adjustable pinch rollers for cutting a wide range of materials
Dual roller media roller system
Roland compatible blade holder
Free floor stand included
10. Cricut Expression Electronic Cutting Machine
If you're looking for the most suitable vinyl cutting machine for personal use, you can't go wrong with Cricut Expression Electronic Cutting Machine.
The simple electronic machine comes ready to handle all your small daily life projects like signage, classroom décor, scrapbooks, etc.
When it comes to precision cutting your designs, you can bet on this machine to do it well. It has been shown to accurately cut ¼-inch dimension small pictures as well as big designs with 12" by 24" dimensions.
Simplicity is further achieved in this machine in that it doesn't require any computer to operate. You simply insert the cartridge into the machine, select your preferred image, adjust its size, and start the cutting process.
Like most of the vinyl machines in this list, it also cuts a wide range of materials, including the most common ones like vinyl, cardstock, vellum, chipboard, and even thin foils.
Because the complete machine package comes with two cartridges, you'll enjoy instant access to 16 borders, four fonts, 24 tags, 100 plus layered images, and 16 3D images— all of which facilitate endless design possibilities and creativity.
Remember you're getting all this (and many more) from a pocket-friendly machine!
Highlighted Features:
Electronic cutting machine
Cartridge system doesn't require a computer
Can cut from 1/4 inch to 23-1/2 inches
Easy-view LCD screen
Over 250 free images included
How to Use a Vinyl Cutter Properly
In this part, we'll discuss a general step by step guide for using a typical vinyl cutting machine:
1. Select the design you wish to work on. Some cutters come with integrated software where you can easily choose a design. If you're creative, however, you can come up with your design and upload it to the machine.
Likewise, if you want to upload a font, you can choose one from the machine or upload yours.
Once you've uploaded your design/font, you can proceed to the next step.
2. Select your design/font border/outline. Ensure you select exactly what you wish to see in your final print.
3. Now load the vinyl sheet and set the cartridge. At this stage, you need to load the vinyl or the material you wish to print your design on.
Set the pressure and depth of the machine based on the properties of the material you're working on. If you're lucky to have an automated machine, then it'll automatically handle these settings.
4. When all is set, it's time to print your design. Simply start your cutter, sit back and wait while it does its jobs.
5. Finally, the sheet bearing your design will come out of the machine, and you can collect it using a spatula or pickup tool.
The process slightly differs from machine to machine. For more info on how to operate your specific model, we advise you to consult your user manual.
Frequently Asked Questions About Vinyl Cutters:
1. How do I take care of my vinyl machine?
A vinyl cutting machine doesn't require a lot of maintenance. You'll only need to clean its cartridge, depending on the material characteristics as well as the environment you're using it in.
You might also want to clean the cutting mat regularly.
2. What should I look for when buying a personal vinyl cutter?
An ideal cutter for personal use should be simple, small enough for placing on the desktop, and budget-conscious. It should also allow you to easily work on stickers, small decals, cards, scrapbooking, etc.
Conclusion
So, that's our reviews and complete guide on how to choose the perfect vinyl cutter for your design cutting needs.
As you've seen from this post, the best machine should be a culmination of various factors and considerations. Our buying guide will take you through the key ideas that will help you make a wiser decision on which machine to buy.
All the ten cutting machines we've recommended for you in this post have a proven track record of excellent performance, professional results, and long-term durability.